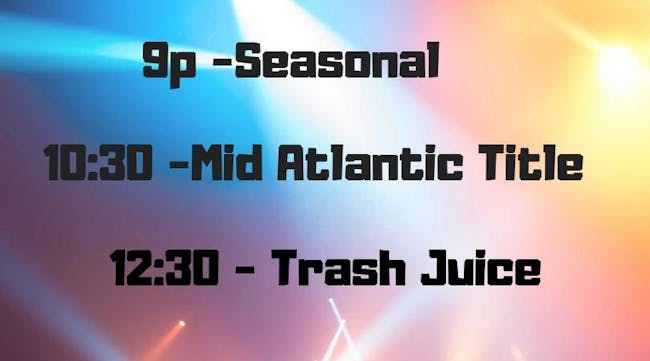 21+ _ $5 Cover _ 9p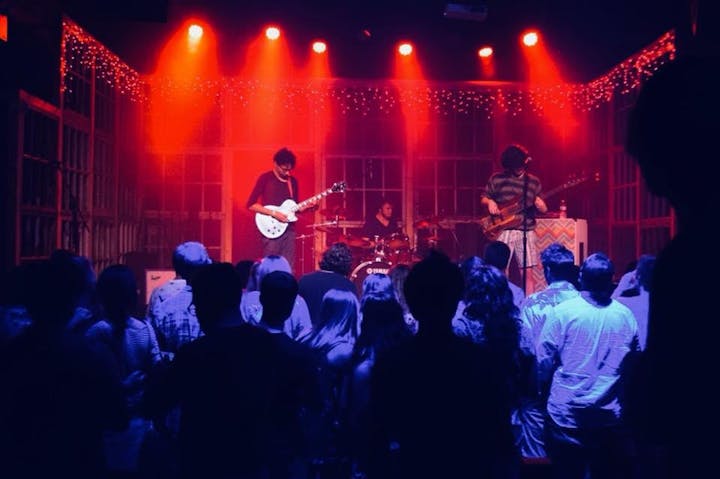 TRASH JUICE - 12:30
Jazz! Funk! Rock! Jarunk! Austin, master of his domain and neighborhood guitar master - what with the jazz-hands routine on the fretboard, met Tyler, master of his domain and career skin-whacker - what with the timber and the cymbals, well they did some diddly-dos. They were great and all, but they weren't deep enough. Eric, master of his domain and everything below 400 Hertz, needed something to occupy himself with, so he's just filling in for now. That's about it.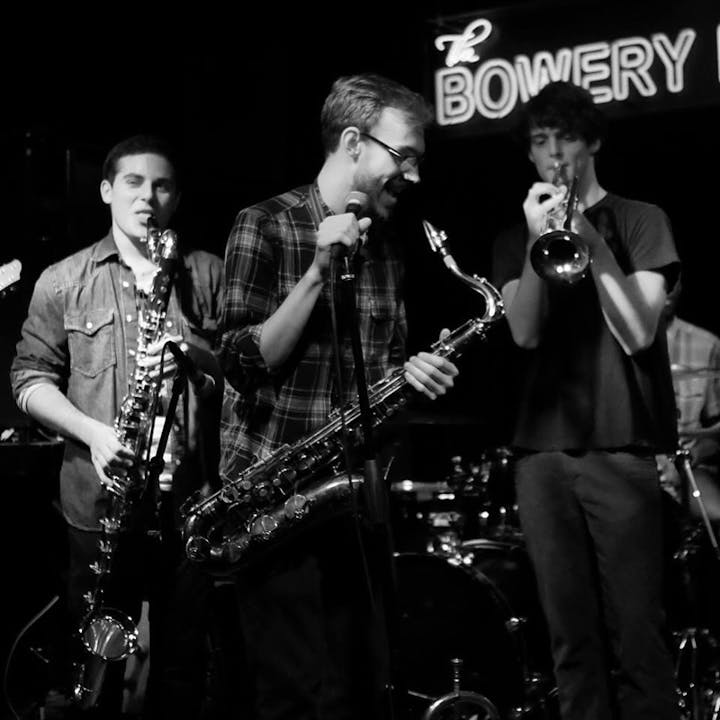 MID ATLANTIC TITLE - 10:30p
Mid Atlantic Title - Taking the stage 6 strong, Mid Atlantic Title blends progressive rock and psychedelic dance music to create a totally original product. Featuring a powerhouse 4 piece rhythm section and elaborate statements from a 2-piece horn section, Mid Atlantic Title is at the forefront of a new musical movement. Influenced by the likes of Animals as Leaders, Return to Forever, Chon, Consider the Source, The Most, Kneebody, Christian Scott, Kamasi Washington, Thank You Scientist, Snarky Puppy, Oceansize, Joe Henderson, Brian Blade Fellowship, Kurt Rosenwinkle, Allan Holdsworth, and many more, the result is one of the most sonically intricate and infectiously groove-able performances imaginable.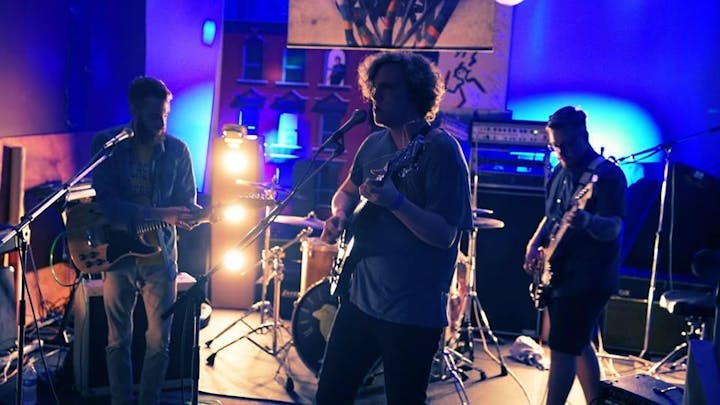 SEASONAL - 9p

Visceral and nostalgic, seasonal layers atmospheric and glimmering melodies with passionate lyrics reminiscent of times past. The Lancaster, Pa based band released its debut EP "The World We Chose to See" in May 2015 and recently released its second, self-titled, EP in March 2017--both of which are available digitally via Spotify, iTunes, Bandcamp, and more.

Venue Information:
Tellus360 - The Temple
24 East King St
Lancaster, PA, 17602