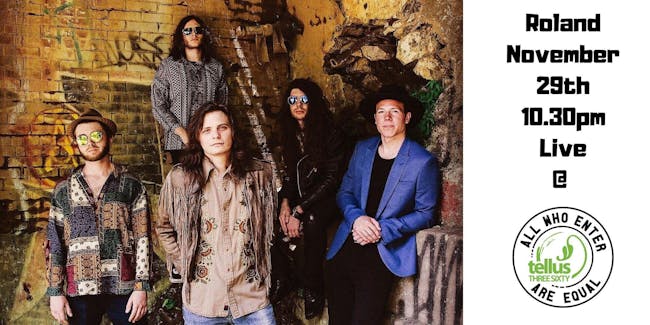 21+ _ No Cover_8p
Roland
Only in their 20's, New-Jersey based hard-rocking band Roland are out to sincerely revive the genre's most headbanging and hip-thrusting moments. Full of energy, big choruses, pure stadium-ready rock, their show has a wide array of moods to keep things interesting leaving behind an electrifying presence and proves that true rock music can transcend the generation.
After racking up over 14k plays on SoundCloud the band released the EP on all major platforms. (Listen now)
They played a variety of shows so far, most notable being: sold out show opening for Kix at the Chameleon Club in Lancaster, PA, playing legendary venues like The Brighton Bar, The Stone Pony.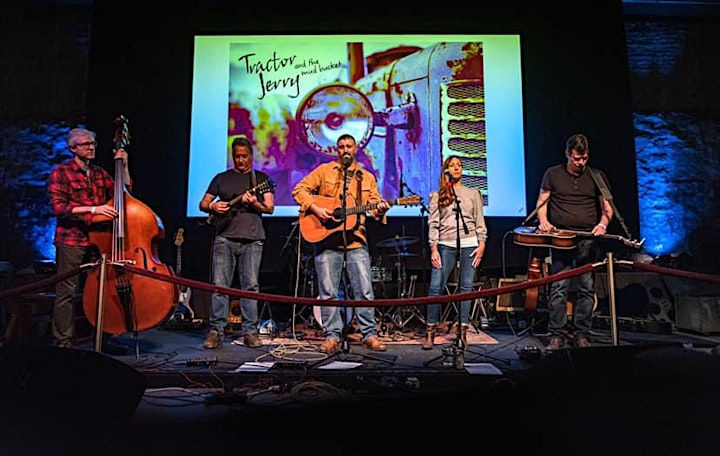 Tractor Jerry and The Mud Bucket

Tractor Jerry and the Mud Bucket is a return to a past era marked by bluegrass festivals and camp sites scattered up and down the east coast. A flat picking guitar player placed a frustrated banjo into the hands of his son with a prediction that once youth and rock music ran it's course, the roots of traditional old time music would emerge. The father didn't know that the travel through alternative rock would color and shape the sound and add some raw grit and punch to what is a now hybrid. Fascinated by the instrumentation of traditional music and troubled by an often shallow depth of lyric, the Mud Bucket sets out in this Freshman effort to muddle alt country and new grass. Most importantly, as can be derived from the name, Tractor Jerry and the Mud Bucket aims to have fun in this musical experiment and not take things too seriously and make music worthy of the stage and the porch.

Follow them on FACEBOOK

Venue Information:
Tellus360 - Tigh Caleb
24 East King St
Lancaster, PA, 17602