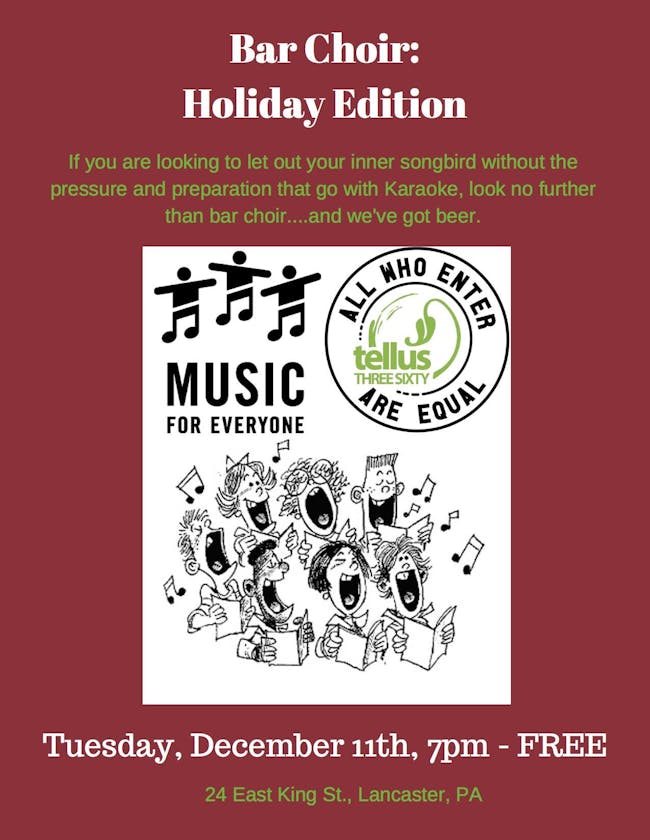 FREE _ 7pm _ Minors under 21 w/ a parent or guardian
Bar Choir is exactly what it says on the tin, it is a choir in a bar. But it is not just any choir, it is a choir made of you, me and the new friends you are about to make beautiful music with. The choir will learn a song in 3 part harmony in 90 minutes, perform it twice, and who knows, and with any luck become a youtube sensation. So if you are looking to let out your inner songbird without the pressure and preparation that go with Karaoke, look no further than bar choir....and we've got beer.
This is the start of a once a month event, so lets kick it off right!
Venue Information:
Tellus360 - Tigh Mhary
24 East King St
Lancaster, PA, 17602