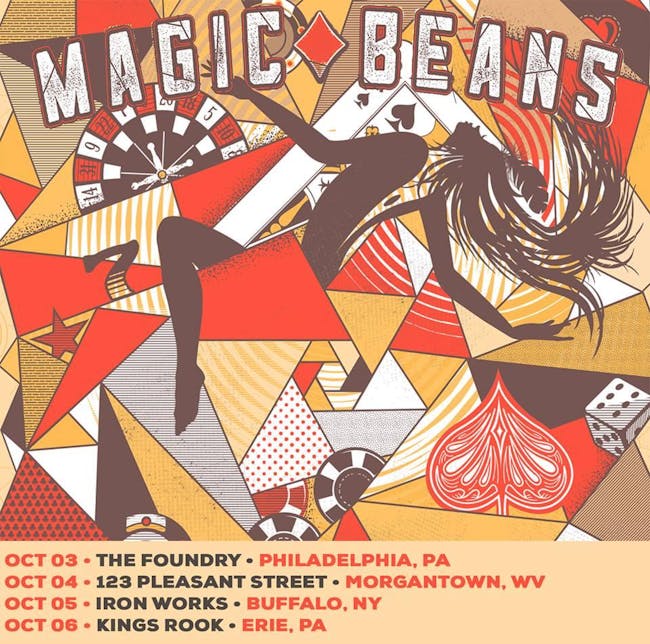 Magic Beans plus Electric Love Machine
$10.00 - $12.00
Sales Ended
21+ _ Tickets $10 ADV, $12 DOS _ 8PM
MAGIC BEANS
"The Magic Beans have been making big waves in their home state of Colorado for some time now, with their unique genre-blending sound and exciting shows. Since starting to tour just couple of years ago, they've caught the eyes and ears of many music lovers nationwide. Their annual Beanstalk Festival is also becoming quite the destination for the scene, growing in size and talent with each passing years. At the core of it all, Beans' shows are a dance party, with an emphasis on original songwriting and extended segments of improvisation. [They] creatively invoke hints of your favorite live acts while managing to come across with a sound that is distinctly their own."
- Live for Live Music - 5 Up & Coming Jambands Poised to Take Over the Scene
"Blended genres, instruments meeting electronics, improvisation, exciting live shows. That's pretty much the formula for a successful Boulder band right now. It can be tiring, finding the truly talented ones, so here's a hint: Magic Beans"
- Ashley Dean, Colorado Daily (Feb 22, 2012)
"Local Legends? That may be a bold statement, but the The Magic Beans are heading in the right direction.... a non-stop party that surely must have worn down more than a few pairs of dancing shoes... genres didn't lack variety. Funk, disco, progressive electronic, and bluegrass fusion influences shook the speakers Friday night....When The Magic Beans took the stage something just screamed "headliner." Their stage presence is as professional as it gets. They are always composed, but still let the crowd know they're having a blast...these guys are really doing something that comes from the soul. It's almost impossible to put a label on.... It seems like they are consistently pushing their limits.....The Magic Beans delivered a show that was nothing short of amazing between the songs they delivered and every positive emotion that came with them.... Like a dream, the night has come and gone, and we can only request The Magic Beans for one thing: please do something like this again"
- Don Tartaglione, SWAAGER (Mar 24, 2012)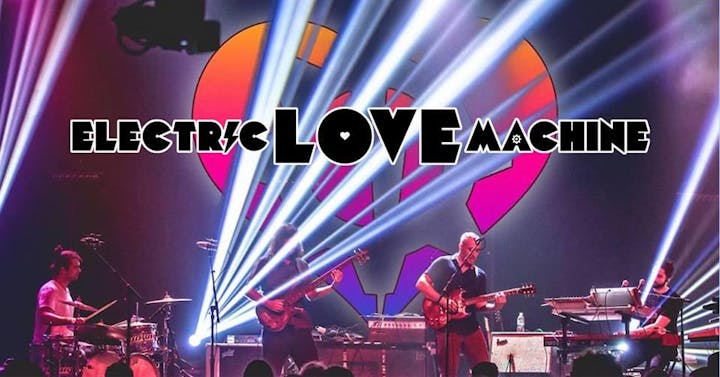 Venue Information:
Tellus360 - The Temple
24 East King St
Lancaster, PA, 17602